List
This article contains a list of content.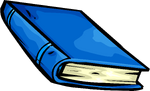 Hand Items were a type of clothing in Club Penguin Rewritten. They were items that were worn on the hand. This included bracelets and mittens. Puffles also occupied this slot.
List of Hand Items
There were a total of 360 Hand Items, limited to 500 per page.
Item
Available
Cost
Party
Found
500 Carat Diamond Ring
Yes
Free
None
Rockhopper's Daily Treasure
Acid Guitar!
No
1000 coins, Free
None
Penguin Style, Unlock Items Online
Acoustic Guitar
No
500, 700 coins
None
Music Catalog, Penguin Style, Backstage Music Catalog
Acoustic Sunburst Guitar
No
500 coins
None
Penguin Style
Antique Mirror
No
100 coins
Halloween Party 2018
Ghost Lab Catalog
BFF Bracelet
Yes
Free
None
Rockhopper's Daily Treasure
Back-to-School Haul
No
250 coins
None
Penguin Style
Bag of Coffee
No
Free
Holiday Party 2021
Coins for Change 2021 Interface
Ball Of Yarn
No
Free
Puffle Party 2022
Puffle Party 2022 Interface
Balloon Blade
Yes
Free
None
Rockhopper's Daily Treasure
Bangles
Yes
50 coins
None
Penguin Style
Baseball Glove
No
300 coins
None
Snow and Sports
Bee Stuffie
No
Free
None
Unlock Items Online
Bell
No
100 coins, Free
Dig Out the Island, Coins for Change 2017, Christmas Party 2017, Holiday Party 2021
Plaza, Rockhopper's Rare Items, Holiday Party 2021 Catalog
Big Game Catch
No
Free
The Fair 2020
Spin To Win
Binoculars
No
200 coins
Mountain Expedition 2017, Mountain Expedition 2021
Mountain Catalog, Penguin Style
Black Acoustic Guitar
No
700 coins
Music Jam 2019
Shirts Rock Catalog
Black Electric Guitar
No
975 coins
None
Penguin Style
Black MP3000
No
400 coins
Music Jam 2018
Completing the Record Scavenger Hunt
Black Puffle Stuffie
No
150 coins
Puffle Party 2020
Puffle Stuffies Catalog
Blue Balloon Sword
No
1500 tickets, Free
The Fair 2020, Pirate Party
Prize Booth, Pirate Party Interface
Blue Book
No
Free
None
Published in Club Penguin Times
Blue Cotton Candy
No
600 tickets
The Fair 2018, The Fair 2021
Prize Booth
Blue Electric Bass
No
500 coins
None
Music Catalog
Blue Electric Guitar
No
300 coins, Free
Soccer Mommy Concert
Penguin Style
Blue Fluffy Stuffie
No
Free
The Fair 2020
Spin To Win
Blue Foam Finger
No
50, 75 coins
None
Snow and Sports
Blue Hard Rock Guitar
No
1,000 coins, Free
Music Jam 2018, 5th Anniversary Party
Shirts Rock Catalog, 5th Anniversary Party Interface
Blue Keytar
No
600 coins, Free
Soccer Mommy Concert
Penguin Style
Blue Mittens
No
100 coins
None
Penguin Style
Blue Pastel Shield
No
350 coins
None
Penguin Style
Blue Pompoms
No
150 coins
Penguin Games
Costume Trunk, Penguin Games Catalog
Blue Puffle Stuffie
No
150 coins
Christmas Party 2018, Puffle Party 2020
Christmas Party 2018 Catalog, Puffle Stuffies Catalog
Blue Purse
No
300 coins
None
Penguin Style
Blue Racing Sled
No
300 coins
None
Game Upgrades
Blue Shield
No
350 coins
Medieval Party 2018, Medieval Party 2019
Medieval Catalog
Blue Water Bottle
No
250 coins
None
Penguin Style
Blue Water Wings
No
Free
None
Penguin Style
Bob's Bass Guitar
No
Free
None
N/A
Book of Carols
No
50 coins
None
Penguin Style
Boombox
No
Free, 200 coins
Music Jam 2017, Waddle On Party, Music Jam 2018, Music Jam 2019, Music Jam 2020
Night Club Rooftop, Penguin Style
Bow and Arrows
Yes
Free
None
Rockhopper's Daily Treasure
Bracers
No
300 coins
Medieval Party 2017, Medieval Party 2020
Medieval Catalog
Brief Case
Yes
Free
None
Rockhopper's Daily Treasure
Bronze Play Award
No
Free
Penguin Play Awards 2020
Penguin Play Awards 2020 Interface
Brown Leather Cuffs
No
100 coins
None
Penguin Style
Brown Puffle Stuffie
No
150 coins
Puffle Party 2020
Puffle Stuffies Catalog
Brown Stuffed Bunny
Yes
Free
None
Rockhopper's Daily Treasure
Brown Tropical Cup
No
150 coins
None
Penguin Style
Bubble Ray Gun
No
Free
None
Rockhopper's Daily Treasure
Bubble Tea
No
150 coins
None
Penguin Style
Bunch of Balloons
No
150 coins
None
Penguin Style
Cadence's Boombox
No
Free
None
N/A
Cadence's Wristbands
No
Free
None
N/A
Campfire Marshmallow
No
Free
None
Penguin Style
Candy Apple
No
Free
None
Unlock Items Online
Candy Cane Cane
No
200 coins
None
Penguin Style
Candy Cane Wing-warmers
No
250 coins
None
Penguin Style
Candy Wing Warmers
No
100 coins
None
Penguin Style
Cane
No
170 coins
Fashion Party
Penguin Style, Fashion Party Catalog
Canteen
No
100 coins
None
Penguin Style
Carnival Cane
No
750 tickets
The Fair 2020
Prize Booth
Charm Bangle
No
50 coins
None
Penguin Style
Cherry Balloon
No
200 tickets, 75 coins
The Fair 2019
Prize Booth, Penguin Style
Chocolate Ice Cream
No
100 coins
None
Penguin Style
Cloud Wave Bracers
Yes
250 coins
None
Martial Artworks
Clover Basket
No
100 coins
None
Penguin Style
Coffee Tray
Yes
Free
None
Rockhopper's Daily Treasure
Cool Mittens
No
200 coins
None
Snow and Sports, Penguin Style
Cosmic Umbrella
No
Free
The Great Storm of 2017, The Great Storm of 2020
Ski Village
Cowbell
No
50 coins
None
Penguin Style
Crimson Lance and Shield
No
400 coins
None
Penguin Style
Crook & Flail
No
300 coins
None
Costume Trunk, Penguin Style
Crystal Staff
No
250 coins
Medieval Party 2018
Fashion Party
Penguin Style, Medieval Catalog, Fashion Party Catalog
Daisy Surfboard
Yes
400 coins
None
Game Upgrades, Snow and Sports
Dark Toboggan
No
300 coins
None
Game Upgrades
Decaf Coffee
No
50 coins
None
Penguin Style
Denim Purse
No
300 coins
None
Penguin Style
Deserted Island Slingshot
Yes
Free
None
Rockhopper's Daily Treasure
Desi-Bel Record
No
75 coins
None
Game Upgrades
Diamond Bracelet
Yes
Free
None
Rockhopper's Daily Treasure
Dog Stuffie
No
150 coins
None
Penguin Style
Double Necked Guitar
No
1000 coins
Music Jam 2017
Backstage Music Catalog, Penguin Style
Drumsticks
No
120 coins
Music Jam 2017, Music Jam 2019, Music Jam 2020, Music Jam 2021
Music Catalog, Penguin Style, Backstage Music Catalog
Dumbbells
No
400 coins
Rockhopper's Rare Items, Penguin Style
EReader
No
Free, 350 coins
None
Unlock Items Online, Penguin Style
Elemental Staff
No
200 coins
Card-Jitsu Party
Card-Jitsu Party Catalog
Epic Staff and Shield
No
200 coins
Medieval Party 2020
Medieval Catalog
Every Flavor Ice Cream
No
950 tickets
The Fair 2018
Prize Booth
Eye of Newt Gumballs
No
150 coins
None
Penguin Style
Fairy Wand
Yes
Free
None
Rockhopper's Daily Treasure
Festival Record
No
75 coins
None
Game Upgrades
Festive Maracas
No
Free
Winter Fiesta 2018, Music Jam 2021
Night Club, Casa Fiesta
Fire Blossom Fan
Yes
200 coins
None
Penguin Style
First Aid Kit
No
150 coins
Operation: Blackout
Operation: Blackout Catalog
Fishing Rod
No
Free
None
Treasure Book
Flame Surfboard
Yes
400 coins
None
Game Upgrades, Snow and Sports
Flashing Lure Fishing Rod
No
200 coins
None
Game Upgrades, Snow and Sports
Flashlight
No
120 coins
None
Costume Trunk, Penguin Style
Flower Basket
No
100 coins
None
Penguin Style
Fluffy Stuffie
No
Free
Holiday Party 2019
Coins for Change 2019 Interface
Football
No
300 coins
None
Snow and Sports
Foraged Bracelet
No
200 coins
None
Penguin Style
Franky's Guitar
No
Free
None
N/A
Friendship Bracelet
No
Free
None
Rockhopper and the Stowaway
Funky Record
No
75 coins
None
Night Club
Fuzzy Wrist Bands
No
Free
None
Treasure Book
G Billy Drum Sticks
No
Free
None
N/A
G Billy's Silver Drumsticks
No
Free
None
N/A
Gardening Rake
No
300 coins
None
Penguin Style
Ghost Vial
No
20 candies
Halloween Party 2020
Halloween Party 2020 Interface
Ghostly Gallop
No
250 coins
None
Penguin Style
Ghoul Detector 3000
No
350 coins
None
Penguin Style
Glow Bracelets
No
Free
Music Jam 2021
Music Jam 2021 Interface
Goalie Hockey Stick
Yes
300 coins
None
Snow and Sports
Gold Bling Bracelet
Yes
Free
None
Rockhopper's Daily Treasure
Gold Bracelets
No
200 coins
Penguin Play Awards 2018
Costume Trunk, Penguin Style
Gold Electric Guitar
No
2000 coins
None
Penguin Style → Item of the Month
Gold MP3000
No
1200 coins
None
Penguin Style → Item of the Month
Gold Play Award
No
Free
Penguin Play Awards 2020
Penguin Play Awards 2020 Interface
Gold Shield
No
400 coins
None
Penguin Style
Gold Staff and Shield
No
Free
Medieval Party 2017, Medieval Party 2018, Medieval Party 2019, Medieval Party 2020
Ye Knight's Quest 3
Gold Wristwatch
No
175 coins
None
Penguin Style
Golden Laptop
No
Free
None
Unlock Items Online
Golden Microphone
No
Free, 100 coins
Soccer Mommy Concert
Music Jam 2020
Sophie's Player Card
Music Jam 2020 Catalog
Golden Off-Roader
Yes
Free
None
Rockhopper's Daily Treasure
Golden Shield
No
Free
Medieval Party 2017, Medieval Party 2019
Ye Knight's Quest 1
Gourmet O'Berries
No
50 coins
None
Penguin Style
Grape Balloon
No
50 coins
None
Penguin Style
Grape Spear
No
150 coins
None
Rockhopper's Rare Items
Grappling Hook
No
None
Operation: Blackout
Blackout Quest Interface
Green Balloon (clothing)
No
600 tickets
The Fair 2018
Prize Booth
Green Chic Purse
No
150 coins
None
Penguin Style
Green Electric Guitar
No
600 coins
Music Jam 2019
Backstage Music Catalog
Green Foam Finger
No
50, 75 coins
None
Snow and Sports
Green Keytar
No
600 coins
Music Jam 2020
Penguin Style
Music Jam 2020 Catalog
Green MP3000
No
500 coins
None
Penguin Style
Green Mittens
No
150 coins
None
Penguin Style
Green Motorbike
No
Free
The Fair 2020
Spin To Win
Green Puffle Stuffie
No
150 coins
Puffle Party 2020
Puffle Stuffies Catalog
Green Racing Sled
Yes
300 coins
None
Game Upgrades
Green Shield
No
350 coins
Medieval Party 2017, Medieval Party 2019
Medieval Catalog
Green and Blue Maracas
No
125 coins
Music Jam 2018, Music Jam 2019
Shirts Rock Catalog
Grey Mittens
No
150 coins
None
Penguin Style
Grey Puffle Stuffie
No
150 coins
Puffle Party 2020
Puffle Stuffies Catalog
Grey Shovel
No
200 coins
None
Penguin Style
Grumpy Octopus Plushie
No
130 coins
None
Penguin Style
Gucci Watch
No
69420 coins
None
N/A
Halloween Basket
No
600 coins
None
Penguin Style → Item of the Month
Hand Gong
No
400 coins
None
Martial Artworks
Happy Octopus Plushie
No
130 coins
None
Penguin Style
Haunted Pumpkin Basket
No
Free, 400 coins
Halloween Party 2019
Halloween Party Interface, Penguin Style
Hockey Stick
Yes
260
None
Snow and Sports
Holiday Teddy
No
Free, 100 coins
Christmas Party 2018, Holiday Party 2020
Advent Calendar 2018, Holiday Party 2020 Catalog
Hot Cocoa
No
100 coins
None
Penguin Style
House Blend Record
No
75 coins
None
Game Upgrades
Ice Cream Cone
No
600 tickets, 100 tickets
The Fair 2017,
The Fair 2021
Prize Booth
Iced Donut
Yes
Free
None
Rockhopper's Daily Treasure
Indigo Pompoms
No
100 coins
None
Penguin Style
Iron Lantern
No
150 coins
None
Costume Trunk
Jailor's Keys
No
Free
Pirate Party
Pirate Party Interface
Jelly Donut Plush
Yes
Free
None
Rockhopper's Daily Treasure
Jeweled Cutlass
No
Free
Pirate Party
Pirate Party Interface
Jungle Record
No
75 coins
None
Game Upgrades
Keytar
No
Free
Unlock Items Online
Kite
No
75 coins
None
Penguin Style
Lantern
No
150 coins
Halloween Party 2020
Monster Maker Catalog
Laptop
Yes
Free, 100 coins
None
Unlock Items Online, Penguin Style
Lasso
No
150 coins
Penguin Play Awards 2018
Penguin Style, Costume Trunk
Leather Arm Band
No
100 coins
None
Penguin Style
Leather Bangle
No
Free
None
Unlock Items Online
Leather Watch
No
150 coins
Music Jam 2019
Shirts Rock Catalog, Penguin Style
Lemon Balloon
No
200 tickets
The Fair 2019
Prize Booth
Life Ring (clothing)
No
Free
Cove Anniversary Party
Cove, Penguin Style
Lime Laptop
No
1800 coins
None
Penguin Style
Little Jack
No
100 coins
None
Penguin Style
Little Red Wagon
No
Free
Holiday Party 2020
Coins for Change 2020 Interface
Lollipop
No
1000 tickets, 150 tickets
The Fair 2017, The Fair 2018, The Fair 2020
Prize Booth
Lute
No
675 coins
Medieval Party 2017, Medieval Party 2018
Medieval Catalog
MP3000
No
Free
Unlock Items Online,
Penguin Style
MP3000 Bling Edition
No
Free
Music Jam 2020
Music Jam 2020 Interface
Magic Wand
Yes
125 coins, Free
Medieval Party 2019
Penguin Style, Medieval Catalog, Treasure Book
Magician's Wand
No
150 coins
None
Penguin Style
Magnifying Glass
No
150 coins
None
Costume Trunk
Marshmallow Stick
No
75 Coins
Music Jam 2020
Music Jam 2020 Catalog
Masquerade Fan
No
100 Coins
Halloween Party 2018, Halloween Party 2020
Ghost Lab Catalog, Monster Maker Catalog
Mauve Mittens
No
100 coins
None
Penguin Style
Megaphone
Yes
145 coins
None
Costume Trunk
Microphone (clothing)
Yes
250 coins
Penguin Play Awards 2018, Penguin Play Awards 2020
Penguin Style, Costume Trunk
Milk and Cookies
No
Free
Holiday Party 2020
Advent Calendar 2020
Mint Candy Cane Cane
No
Free
Holiday Party 2021
Holiday Calendar 2021
Mixed Bracelets
No
150 coins
None
Penguin Style
Money Bag
No
Free
None
Unlock Items Online, Penguin Style
Monkey Stuffie
No
Free
The Fair 2020
Spin To Win
Monster Muzak Record
No
75 coins
None
Game Upgrades
Mop and Bucket
No
250 coins
None
Penguin Style
My Spoon
No
1800 tickets
The Fair 2020
Prize Booth
Neon Green Longboard
No
450 coins
None
Penguin Style
Noble Steed
No
1500 tickets
The Fair 2020
Prize Booth
Obsidian Staff
No
250 coins
None
Penguin Style
Oil Slick Guitar
No
500 coins
Music Jam 2018, Music Jam 2019, Music Jam 2020, Music Jam 2021
Backstage Music Catalog, Music Catalog
On The Hook
Yes
Free
None
Rockhopper's Daily Treasure
Orange Balloon (clothing)
No
50 coins
None
Penguin Style
Orange Double Necked Guitar
No
600 coins
Music Jam 2018, Music Jam 2019, Music Jam 2020, Music Jam 2021
Backstage Music Catalog, Music Catalog
Orange Keytar
No
600 coins
None
Penguin Style
Orange MP3000
No
Free
Unlock Items Online
Orange Pompoms
No
120 coins
Fashion Party
Snow and Sports, Fashion Party Catalog
Orange Puffle Stuffie
No
150 coins
Puffle Party 2020
Puffle Stuffies Catalog
Orange Racing Sled
No
300 coins
None
Game Upgrades
Orange Shield
No
350 coins
Medieval Party 2017
Medieval Catalog
Orange Wing Warmers
No
200 coins
None
Penguin Style
Paddle
No
150 coins
None
Penguin Style
Paddle Ball
No
1500, 800 tickets
The Fair 2017, The Fair 2018, The Fair 2020
Prize Booth
Paintbrush
Yes
Free
None
Rockhopper's Daily Treasure
Pair of Maracas
No
Free, 125 coins
Music Jam 2017, Winter Fiesta 2019
Cove, Treasure Book, Night Club, Penguin Style
Penguin Play Award
No
Free
Penguin Play Awards 2018
Backstage
Penguin Plushie
No
Free
The Fair 2021
Spin To Win
Pickaxe
Yes
Free
None
Rockhopper's Daily Treasure
Pink Cotton Candy
No
600 tickets, 100 tickets
The Fair 2017
Prize Booth
Pink Electric Guitar
No
600 coins
None
Penguin Style
Pink Ice Cream
No
100 coins
Music Jam 2020
Music Jam 2020 Catalog
Pink MP3000
No
400 coins
None
Penguin Style
Pink Mittens
No
100 coins
None
Penguin Style
Pink Pastel Shield
No
350 coins
None
Penguin Style
Pink Puffle Stuffie
No
150 coins
Puffle Party 2020
Puffle Stuffies Catalog
Pink Purse
No
300 coins
None
Penguin Style
Pink Racing Sled
Yes
300 coins
None
Game Upgrades
Pink Striped Wakeboard
No
300 coins
None
Game Upgrades, Snow and Sports
Pinwheel
No
Free
The Fair 2021
Spin To Win
Pirate Arm Bands
No
150 coins
None
Penguin Style
Pirate Flag
Yes
Free
None
Rockhopper's Daily Treasure
Pirate's Hook
No
150 coins
None
Penguin Style
Piratey Stuffie
No
Free, 150 coins
Holiday Party 2019, Holiday Party 2021
Holiday Calendar 2019, Holiday Party 2021 Catalog
Planet Lantern
Yes
Free
None
Rockhopper's Daily Treasure
Pocket Watch
No
100 coins
Halloween Party 2018, Halloween Party 2020
Ghost Lab Catalog, Monster Maker Catalog
Polka Dot Umbrella
No
300 coins
None
Penguin Style
Popcorn
No
700 tickets, 200 tickets, 500 tickets
The Fair 2017, The Fair 2019, The Fair 2021
Prize Booth
Pot O'Gold
No
200 coins, Free
None
Penguin Style, Unlock Items Online
Prehistoric Staff
No
350 coins
None
Penguin Style
Puffle Watch
Yes
Free
None
Rockhopper's Daily Treasure
Puffle Whistle
No
Free
None
Unlock Items Online
Pumpkin Basket
Yes
Free
Halloween Party 2017, Halloween Party 2018
Haunted House, Plaza, Treasure Book, Penguin Style
Purple Boom Box (ID 15142)
No
500 coins
Music Jam 2020
Music Jam 2020 Catalog
Purple Boom Box (ID 5159)
No
Free
Dance-A-Thon
Night Club
Purple Electric Bass
No
550 coins, Free
Soccer Mommy Concert
Penguin Style
Purple Keytar
No
N/A
None
N/A
Purple MP3000
No
400 coins
Music Jam 2020
Music Jam 2020 Catalog
Purple Magic Wand
No
125 coins
None
Penguin Style
Purple Pastel Shield
No
350 coins
None
Penguin Style
Purple Puffle Stuffie
No
150 coins
Puffle Party 2020
Puffle Stuffies Catalog
Purple Shield
No
350 coins
Medieval Party 2017, Medieval Party 2018
Medieval Catalog
Purple Wingwarmers
No
100 coins
None
Penguin Style
Range Finder
No
10 medals
None
Elite Gear
Red Electric Guitar
No
350 coins
None
Music Catalog
Red Flag
No
Free
Mountain Expedition 2017, Mountain Expedition 2021
Mountain Top
Red Foam Finger
No
50, 75 coins
None
Snow and Sports
Red Longboard
No
450 coins
None
Penguin Style
Red MP3000
No
400 coins
Penguin Style
Red Mittens
No
100 coins
None
Penguin Style
Red Pompoms
No
150 coins
Penguin Games
Costume Trunk
Red Puffle Stuffie
No
150 coins
Puffle Party 2020
Puffle Stuffies Catalog
Red Shield
No
350 coins
Medieval Party 2018, Medieval Party 2019
Medieval Catalog
Reggaetron Record
No
75 coins
None
Game Upgrades
Rescue Ring
Yes
Free
None
Rockhopper's Daily Treasure
Retro Joystick
No
Free
The Fair 2020
Spin To Win
Rockman
No
200 coins
Prehistoric Party
Prehistoric Catalog
Rogue's Rapier
No
Free
Pirate Party
Pirate Party Interface
Royal Blue Scepter
No
150 coins
None
Penguin Style
Royal Scepter
No
150 coins
None
Penguin Style
Rugged Radio
No
150 coins
None
Penguin Style
Santa Hat Yarr
No
Free
None
N/A
Santa's Sleigh
No
400 coins
Holiday Party 2020
Holiday Party 2020 Catalog
Saturated Maracas
No
500 coins
None
Penguin Style
School Shopping
Yes
Free
None
Rockhopper's Daily Treasure
Sensei's Puffle
No
Free
None
N/A
Shell Cuffs
No
250 coins
Penguin Play Awards 2018, Penguin Play Awards 2020
Costume Trunk
Shellbeard Stuffie
No
200 coins
Pirate Party
Pirate Party Catalog
Silver Bell
No
75 coins
None
Rockhopper's Rare Items, Penguin Style
Silver Play Award
No
Free
Penguin Play Awards 2020
Penguin Play Awards 2020 Interface
Silver Surfboard
Yes
800 coins
None
Game Upgrades, Snow and Sports
Silver Wand
No
150 coins
None
Costume Trunk
Silver Watch
No
80 coins
None
Penguin Style
Six-string Axe
No
Free
Music Jam 2021
Music Jam 2021 Interface
Skyward Staff
No
Free
Medieval Party 2018
Sky Kingdom
Slice of Candy Pizza
No
Free
Noir Party
Pizza Parlor
Slice of Pizza
No
Free
None
Pizza Parlor
Slider Cell
Yes
Free
None
Rockhopper's Daily Treasure
Smitten Mittens
No
100 coins
None
Penguin Style
Snow Shovel
No
300 coins
None
Penguin Style
Soccer Ball
No
300 coins
None
Snow and Sports
Spectral Sweet
No
20 candies
Halloween Party 2020
Halloween Party 2020 Interface
Spikester Cuffs
No
170 coins
None
Penguin Style
Squeaky Ball
No
Free
Puffle Party 2022
Puffle Party 2022 Interface
Squid Scrunch
Yes
Free
None
Rockhopper's Daily Treasure
Squid Sticks
Yes
Free
None
Rockhopper's Daily Treasure
Staff and Shield
No
Free
Medieval Party 2018, Medieval Party 2020
Ye Knight's Quest 1
Steel Shield
No
250 coins
Fashion Party
Penguin Style, Fashion Party Catalog
Steel Watch
Yes
Free
None
Rockhopper's Daily Treasure
Stinky Cheese Sword
No
Free
Pirate Party
Pirate Party Interface
Stinky Cheese Wheel
No
Free
None
Unlock Items Online
Stompin Bob Cuff
No
175 coins
Music Jam 2019
Shirts Rock Catalog
Stompin' Bob Cuff
No
Free
None
N/A
Storm Lantern
No
Free
Halloween Party 2017, Halloween Party 2019
Dark Chamber
Strawberry Basket
No
Free
The Fair 2021
Spin To Win
Strawberry Cake Purse
No
Free
None
Unlock Items Online
Striped Pompoms
No
250 coins
None
Penguin Style
Stu JR
No
Free
None
N/A
Stuffed Bunny
No
Free
Unlock Items Online
Summer Beach Ball
Yes
Free
None
Rockhopper's Daily Treasure
Summer Punch
Yes
Free
None
Rockhopper's Daily Treasure
Sunset Surfboard
No
N/A
None
N/A
Surprise Gift
No
Free
Holiday Party 2021
Holiday Calendar 2021
Sushi Combo
Yes
150 coins
Penguin Style
Sushi Tray
Yes
150 coins
Penguin Style
Sushi and Soda
Yes
Free
None
Rockhopper's Daily Treasure
Sweet Mittens
No
200 coins
None
Snow and Sports
Sword of Virtue
No
300 coins
Medieval Party 2020
Medieval Catalog
Tambourine
No
100 coins
Music Jam 2017, Music Jam 2018, Music Jam 2020, Music Jam 2021
Backstage Music Catalog, Music Catalog
Teal Bracelet
No
75 coins
None
Penguin Style
Tech-book 3000
No
15 medals
None
Elite Gear
Teddy Bear (clothing)
No
200, 400, 500 tickets
The Fair 2017, The Fair 2019, The Fair 2020
Prize Booth
Telescope
Yes
100 coins
Fashion Party
Penguin Style, Fashion Party Catalog
Tennis Gear
Yes
Free
None
Rockhopper's Daily Treasure
Tennis Racket
No
250 coins
None
Snow and Sports
The Golden Soccer Ball
Yes
Free
None
Rockhopper's Daily Treasure
The Holiday Express
No
Free
Holiday Party 2020
Advent Calendar 2020
The Rainbow Zephyr
No
400 coins
Holiday Party 2021
Holiday Party 2021 Catalog
The Sweet-tooth Special
No
Free
Holiday Party 2020
Advent Calendar 2020
The Wheel
No
100 coins
None
Penguin Style
Thunder Blade
No
1700 coins
Medieval Party 2018
Medieval Catalog
Toboggan
Yes
300 coins
None
Game Upgrades
Treasure Maps
No
100 coins
None
Penguin Style
Trick-or-Treat Bag
No
100 coins
None
Penguin Style
Trick-or-Treat Basket
No
50 coins
None
Costume Trunk
Trombone
No
500 coins
Music Jam 2018
Backstage Music Catalog, Penguin Style
Trumpet
No
450 coins
Music Jam 2017, Music Jam 2018, Music Jam 2019, Fashion Party, Music Jam 2020, Music Jam 2021
Penguin Style, Backstage Music Catalog, Fashion Party Catalog, Music Catalog
Turtle
No
200 coins
None
Rockhopper's Rare Items
Twilight Surfboard
No
800 coins
Music Jam 2020
Music Jam 2020 Catalog
Unicycle
No
900 tickets
The Fair 2018
Prize Booth
Video Camera (ID 5054)
No
Free
Penguin Play Awards 2018, Penguin Play Awards 2020
Backstage
Violin
No
450 coins
None
Penguin Style
Water Lotus Fan
Yes
Free, 200 coins
None
Rockhopper's Daily Treasure, Penguin Style
Water Wings
No
Free, 75 coins, 50 coins
Fashion Party
Unlock Items Online, Penguin Style, Fashion Party Catalog
White Electric Guitar
No
Free
Unlock Items Online
White Pompoms
Yes
125 coins, Free
None
Snow and Sports, Treasure Book
White Puffle Stuffie
No
150 coins
Puffle Party 2020
Puffle Stuffies Catalog
White Teddy Bear
No
Free
The Fair 2019
Spin To Win
Wind-up Mouse
No
Free
Puffle Party 2022
Puffle Party 2022 Interface
Wingwarmers
Yes
200 coins
None
Penguin Style
Witch Wing Warmers
No
100 coins
None
Penguin Style
Witch's Broom
No
25 candies
Halloween Party 2020
Halloween Party 2020 Interface
Wonky Cane
Yes
Free
None
Rockhopper's Daily Treasure
Wooden Sword
No
Free
Pirate Party
Pirate Party Interface
Yarr (item)
No
Free
None
N/A
Yellow Arrow Wakeboard
No
300 coins
None
Game Upgrades, Snow and Sports
Yellow Cotton Candy
No
Free
The Fair 2019
Spin To Win
Yellow Foam Finger
No
50, 75 coins
None
Snow and Sports
Yellow Puffle Balloon
No
Free
Puffle Party 2022
Puffle Party 2022 Interface
Yellow Puffle Stuffie
No
150 coins
Puffle Party 2020
Puffle Stuffies Catalog
Yellow Shield
No
350 coins
Medieval Party 2018
Medieval Catalog