List
This article contains a list of content.
Rooms were locations in Club Penguin Rewritten that players could walk into and interact with other players. Most rooms were accessed through the map, EPF Phone, Spy Phone, and I.S.E.E.U. They could also be walked to through other rooms. There could only be a maximum of 100 penguins in a room.
List of Rooms
Main Rooms
Hidden Rooms
Rooms that did not appear directly on the map, or were accessed by special means.
Migrator Rooms
Rooms that appeared on Rockhopper's ship, The Migrator, and were only accessible when Rockhopper is visiting.
Party Rooms
Main article: Party Rooms
PSA Mission Rooms
Rooms that only appear in PSA Missions.
Removed Rooms
Rooms that were once a part of the game that have been since removed before the game shutdown.
Unreleased Rooms
Rooms that were never released and were scrapped.
Room IDs
Interactive Map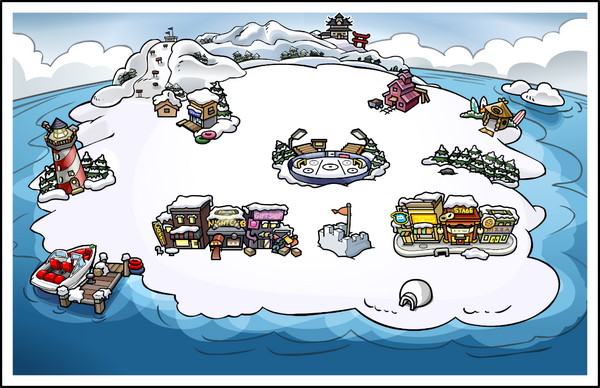 ​