Parties and Events are monthly celebrations and festivals that are usually themed after seasons, real-life celebrations and anniversaries. They are usually announced in the Club Penguin Times a week or two beforehand, but occasionally they have also been announced on the Club Penguin Rewritten Discord Server. There is usually one party every month and a minor event every other month.
Parties and events may also be held annually such as Holiday Parties and Anniversaries. Some parties and events may also involve quests for penguins to complete to earn free items.
Parties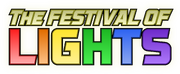 Parties are celebrations that are generally held every month on Club Penguin Rewritten. All Parties are celebrated with a given theme such as certain Holidays.
For the duration of a party, a majority of the island will be decorated and at least one free item will be available. Some parties offer the chance to meet a mascot as well.
Most parties occur annually while others are only one-time. Parties are generally one to two weeks in length.
Events
Events are small-scale celebrations that are usually one to three days in length and have less decorated rooms compared to parties. They may also have less free items.
List of Parties and Events by year
2017
2018
2019
2020
2021
2022
Trivia
The first party on Club Penguin Rewritten was the Puffle Party 2017.
During the April Fools' Party 2017, Club Penguin Rewritten saw a massive influx of new penguins joining as Club Penguin closed, especially in early April.
Despite having "party" in their name, some parties may still be classified as an event.
Parties and events can sometimes run alongside each-other. An example of this is the St. Patrick's Day Party 2017 and the 10,000 Players Celebration Event.
There have been community held events, such as the Summer Bash.
There was no party or event held in January 2021 due to the game being temporarily closed for the majority of the month. This was because of the transition to HTML5.