List
This article contains a list of content.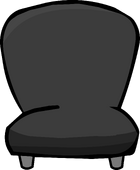 Room Furniture is a type of furniture in Club Penguin Rewritten. They are furniture that can only be placed on the ground. This includes chairs, couches, and tables.
List of Room Furniture
There are a total of 608 Room Furniture, limited to 500 per page.
| Item | Available | Cost | Party | Found |
| --- | --- | --- | --- | --- |
| Abandoned Mine Entrance | No | 150 coins | None | Better Igloos |
| Abandoned Mine Wall | No | 100 coins | None | Better Igloos |
| Acacia Tree | No | 350 coins | None | Better Igloos |
| Ancient Archway | No | 600 coins | None | Better Igloos |
| Ancient Bench | Yes | 250 coins | None | Better Igloos |
| Ancient Couch | No | 450 coins | None | Better Igloos |
| Ancient Recliner | No | 450 coins | None | Better Igloos |
| Ancient Tree | Yes | Free | None | Better Igloos |
| Aquarium | No | 500 coins | None | Pet Furniture Love Your Pet |
| Armor Rack | No | 500 coins | None | Better Igloos |
| Badminton Net | No | 700 coins | None | Better Igloos |
| Balloon Bunch | No | 125 coins | None | Better Igloos |
| Bamboo Chair | No | 200 coins | None | Better Igloos |
| Bamboo Couch | No | 500 coins | None | Better Igloos |
| Bamboo Stalks | No | 175 coins | None | Better Igloos |
| Bamboo Table | No | 250 coins | None | Better Igloos |
| Bamboo Torch | No | 200 coins | None | Better Igloos |
| Banana Bunch Lamp | No | 250 coins | None | Better Igloos |
| Banana Couch | No | Free | Island Adventure Party: Festival of Fruit | Global Prizes |
| Barbecue | No | 450 coins | None | Better Igloos |
| Barrel | No | 320 coins | None | Better Igloos |
| Barrel Chair | No | 230 coins | None | Rockhopper's Rare Items |
| Basketball Hoop | Yes | 200 coins | None | Better Igloos |
| Beach Ball | No | 110 coins | None | Better Igloos |
| Beach Beatz | Yes | 250 coins | None | Better Igloos |
| Beach Boards | Yes | 50 coins | None | Better Igloos |
| Beach Party Ball | No | 50 coins | None | Better Igloos |
| Beach Umbrella | No | 130 coins | None | Better Igloos |
| Bench | No | 200 coins | None | Snow and Sports |
| Big Momma's Diner | Yes | 100 coins | None | Better Igloos |
| Big Screen TV | Yes | 5000 coins | None | Better Igloos |
| Big Show Curtains | No | 550 coins | None | Better Igloos |
| Bird Bath | No | 480 coins | None | Better Igloos |
| Bird Cage | No | 350 coins | None | Pet Furniture Love Your Pet |
| Birthday Cake | No | 100 coins | None | Better Igloos |
| Black Bookcase | No | 450 coins | None | Better Igloos |
| Black Couch | No | 500 coins | None | Better Igloos |
| Black Lamp | No | 100 coins | None | Better Igloos |
| Black Plush Chair | No | 300 coins | None | Better Igloos |
| Black Puffle Bean Bag | No | 450 coins | None | Better Igloos |
| Black Table | No | 300 coins | None | Better Igloos |
| Blender | No | 220 coins | None | Better Igloos |
| Blue Balloon | No | 15 coins | None | Better Igloos |
| Blue Bench | No | 500 coins | None | Better Igloos |
| Blue Bookshelf | No | 750, 450 coins | None | Better Igloos |
| Blue Chair | No | 200 coins | None | Better Igloos |
| Blue Coaster Cart | No | 100 coins | None | Better Igloos |
| Blue Corner Booth | No | 700 coins | None | Better Igloos |
| Blue Couch | No | 500 coins | None | Better Igloos |
| Blue Deck Chair | No | 400 coins | None | Better Igloos |
| Blue Hydra Head | No | Free | Battle of Doom | EPF Rooftop |
| Blue Lamp | No | 100 coins | None | Better Igloos |
| Blue Ornament Chair | No | 100 coins | None | Better Igloos |
| Blue Puffle Bean Bag | No | 450 coins | None | Better Igloos |
| Blue Straight Booth Seat | No | 400 coins | None | Better Igloos |
| Blue Table | No | 300 coins | None | Better Igloos |
| Board Wave | Yes | 150 coins | None | Better Igloos |
| Boiling Cauldron | No | 500 coins | None | Better Igloos |
| Bone Fence | Yes | 50 coins | None | Better Igloos |
| Bonsai Tree | No | 350 coins | None | Better Igloos |
| Book Room Arm Chair | No | 560 coins | None | Better Igloos |
| Book Room Couch | No | 600 coins | None | Better Igloos |
| Book Room Lamp | No | 250 coins | None | Better Igloos |
| Boss Desk | No | 700 coins | None | Better Igloos |
| Bowling Pin | No | 40 coins | None | Better Igloos |
| Brazier | No | 350 coins | None | Better Igloos |
| Bridge of Destiny | Yes | 500 coins | None | Better Igloos |
| Broom | Yes | 30 coins | None | Better Igloos |
| Brown Puffle Bean Bag | No | 450 coins | None | Better Igloos |
| Bulrushes | No | 340 coins | None | Better Igloos |
| Bumper Obstacles | No | 275 coins | None | Better Igloos |
| Burgundy Bookshelf | No | 450 coins | None | Better Igloos |
| Burgundy Chair | No | 300 coins | None | Better Igloos |
| Burgundy Couch | No | 500 coins | None | Better Igloos |
| Burgundy Lamp | No | 100 coins | None | Better Igloos |
| Busking Case | Yes | 220 coins | None | Better Igloos |
| CD Rack | Yes | 150 coins | None | Better Igloos |
| CFC Beanbag Chair | No | 200 coins | None | Rockhopper's Rare Items |
| CP Magazine Published Reader Trophy | Yes | Free | None | Igloo Competition |
| CP Magazine Star Trophy | Yes | Free | None | Igloo Competition |
| Camping Chair | No | 250 coins | None | Better Igloos |
| Candelabra | No | 650 coins | None | Better Igloos |
| Candle | No | 120 coins | None | Better Igloos |
| Candy Cane | No | 300 coins | | Better Igloos |
| Candy Cane Arch | No | 500 coins | None | Better Igloos |
| Candy Cane Lantern | No | 100 coins | None | Better Igloos |
| Candy Fence | No | 250 coins | None | Better Igloos |
| Candy Stash | No | 10 coins | None | Better Igloos |
| Captain Cut-Out | No | 500 coins | None | Better Igloos |
| Cardboard Herbert | No | 600 coins | None | Better Igloos |
| Carousel Horse | No | 100 coins | None | Better Igloos |
| Cash Register | No | 200 coins | None | Better Igloos |
| Catwalk | No | 575 coins | None | Better Igloos |
| Cauldron | No | 630 coins | None | Better Igloos |
| Cavern Chair | Yes | 350 coins | None | Better Igloos |
| Cavern Couch | Yes | 450 coins | None | Better Igloos |
| Chalk Board | No | 260 coins | None | Better Igloos |
| Chess Castle | No | 150 coins | None | Better Igloos |
| Chess Knight | No | 150 coins | None | Better Igloos |
| Chieftain's Seat | Yes | 150 coins | None | Better Igloos |
| Circus Ball | No | 170 coins | None | Better Igloos |
| Clam (furniture) | No | 305 coins | None | Better Igloos |
| Clam Chair | Yes | 150 coins | None | Better Igloos |
| Classroom Chair | No | 150 coins | None | Better Igloos |
| Classroom Desk | No | 250 coins | None | Better Igloos |
| Classy Bookshelf | Yes | 150 coins | None | Better Igloos |
| Claw Marks | Yes | 25 coins | None | Better Igloos |
| Climbing Wall | No | 1000 coins | None | Better Igloos |
| Clothes Rack | No | 400 coins | None | Better Igloos |
| Clover Balloon | No | 15 coins | None | Better Igloos |
| Coat Rack | No | 200 coins | None | Better Igloos |
| Cocoa Cupcake | No | 200 coins | None | Better Igloos |
| Coffee Couch | No | 500 coins | None | Better Igloos |
| Coffee Maker | No | 360 coins | None | Better Igloos |
| Coffee Table (ID 33) | No | 250 coins | None | Better Igloos |
| Coffee Table (ID 584) | No | 300 coins | None | Better Igloos |
| Coins For Change Donation Station | No | 75 coins | None | Rockhopper's Rare Items, Better Igloos |
| Comfy Crab | Yes | 275 coins | None | Better Igloos |
| Comfy Stump | Yes | 500 coins | None | Better Igloos |
| Computer Desk | No | 900 coins | None | Better Igloos |
| Conga Drum | No | 400 coins | None | Better Igloos |
| Construction Barrier | No | 200 coins | None | Better Igloos |
| Construction Pylon | No | 70 coins | None | Better Igloos |
| Construction Sign | No | 145 coins | None | Better Igloos |
| Containment Cell | No | 700 coins | None | Better Igloos |
| Control Terminal | No | 800 coins | None | Better Igloos |
| Cooler | No | 360 coins | None | Better Igloos |
| Corner Booth Seat | No | 250 coins | None | Better Igloos |
| Costume Trunk (furniture) | No | 75 coins | None | Better Igloos |
| Cozy Porch Chair | Yes | 75 coins | None | Better Igloos |
| Cream Soda (furniture) | No | 150 coins | None | Better Igloos |
| Cream Soda Barrel | No | 270 coins, Free | Island Adventure Party: Festival of Fruit | Better Igloos, Collecting a multiple of 10 barrels from 40 to 130 |
| Creepy Cottage Cut-Out | No | 700 coins | None | Better Igloos |
| Cricket Wickets | Yes | 250 coins | None | Better Igloos |
| Crystal Ball | No | 350 coins | None | Better Igloos |
| Crystals | No | 550 coins | None | Better Igloos |
| Cursed Volume | No | 150 coins | None | Better Igloos |
| Curved Desk | No | 500 coins | None | Better Igloos |
| DJ Table | No | 800 coins | None | Better Igloos |
| Desert Island | No | 850 coins | None | Better Igloos |
| Desert Stones | Yes | 100 coins | None | Better Igloos |
| Designer Log Stool | Yes | 25 coins | None | Better Igloos |
| Dinner Chair | Yes | 150 coins | None | Better Igloos |
| Dinner Table | Yes | 700 coins | None | Better Igloos |
| Dinosaur Bones | Yes | 250 coins | None | Better Igloos |
| Dinosaur Skull | Yes | 500 coins | None | Better Igloos |
| Diving Board | No | 100 coins | None | Better Igloos |
| Donation Tube | No | 70 coins | None | Better Igloos |
| Double Dunk Chair | No | 450 coins | None | Better Igloos |
| Dragon's Gold | No | Free | Medieval Party 2017, Medieval Party 2018, Medieval Party 2019, Medieval Party 2020 | Ye Knight's Quest 2 |
| Dressing Screen | Yes | 100 coins | None | Better Igloos |
| Drum Kit | Yes | 760 coins | None | Better Igloos |
| Dynamic Drums | No | 550 coins | None | Better Igloos |
| Easel | No | 180 coins | None | Better Igloos |
| Electric Keyboard | Yes | 150 coins | None | Better Igloos |
| Electric Stove | No | 650 coins | None | Better Igloos |
| Elegant Plants | No | 350 coins | None | Better Igloos |
| Emergency Light | No | 200 coins | None | Better Igloos |
| Equipment Rack | Yes | 100 coins | None | Better Igloos |
| Evergreen Plant | No | 240 coins | None | Better Igloos |
| Exercise Ball | Yes | 60 coins | None | Snow and Sports, Better Igloos |
| Exercise Bike | Yes | 840 coins | None | Snow and Sports, Better Igloos |
| Fair Fence | No | 100 coins | None | Better Igloos |
| Fair Flags | No | 75 coins | None | Better Igloos |
| Fairy Flower | Yes | Free | Music Jam 2020 | Music Jam 2020 Interface, Better Igloos |
| Fairy Tree Stump | Yes | 300 coins | None | Better Igloos |
| Fan | No | 200 Coins | None | Better Igloos |
| Fashion Show Boxes | No | 350 coins | None | Better Igloos |
| Feed Fluffy Trashcan | No | 175 coins | None | Better Igloos |
| Feeding Bucket | No | 60 coins | None | Better Igloos |
| Ferris Wheel Chair | No | 760 coins | None | Better Igloos |
| Festive Coffee Table | No | 300 coins | None | Better Igloos |
| Festive Fluffy Feast | No | 150 coins | None | Better Igloos |
| Ficus Plant | No | 320 coins | None | Better Igloos |
| Fire Extinguisher | No | 10 coins | None | Better Igloos |
| Fire Pit | Yes | 200 coins | None | Better Igloos |
| Fish Bowl (furniture) | No | 200 coins | None | Pet Furniture Love Your Pet |
| Flashing Flare | Yes | 450 coins | None | Better Igloos |
| Flower Planter | No | 260 coins | None | Better Igloos |
| Flower Pot | No | 175 coins | None | Better Igloos |
| Fluffy Shrubbery | No | 500 coins | None | Better Igloos |
| Folding Chair | No | 180 coins | None | Better Igloos |
| Food Stand | Yes | 550 coins | None | Better Igloos |
| Footlight Stage | Yes | 75 coins | None | Better Igloos |
| Formal Chair | No | 300 coins | None | Better Igloos |
| Formal Table | No | 550 coins | None | Better Igloos |
| Freewheelin' Foam Pit | No | 800 coins | None | Better Igloos |
| Fridge | No | 700 coins | None | Better Igloos |
| Froggy Chair | No | 180 coins | None | Better Igloos |
| Frozen Ledge | No | 150 coins | | Better Igloos |
| Fruit Pillar | No | 500 coins | None | Better Igloos |
| Fun Jukebox | No | 775 coins | None | Better Igloos |
| Funky Bookshelf | No | 550 coins | None | Better Igloos |
| Fuzzy Blue Couch | No | 500 coins | None | Better Igloos |
| Fuzzy Green Couch | No | 500 coins | None | Better Igloos |
| Fuzzy Purple Couch | No | 500 coins | None | Better Igloos |
| Garden | No | 200 coins | None | Better Igloos |
| Gas Pump | Yes | 150 coins | None | Better Igloos |
| Giant Candy Cane | No | 100 coins | None | Better Igloos |
| Giant Play Award Statue | No | Free | Penguin Play Awards 2020 | Penguin Play Awards 2020 Interface |
| Gingerbread Chair | No | 350 coins | None | Better Igloos |
| Gingerbread Couch | No | 400 coins | None | Better Igloos |
| Gingerbread Man | No | 250 coins | None | Better Igloos |
| Glowing Cauldron | No | 100 coins | None | Better Igloos |
| Gnarled Tree | No | 100 coins | None | Better Igloos |
| Goofy Jack-O-Lantern | No | 250 Coins | None | Better Igloos |
| Gothic Candle Holder | No | 100 coins | None | Better Igloos |
| Grand Piano | Yes | 300 coins | None | Better Igloos |
| Grandfather Clock | No | 600 coins | None | Better Igloos |
| Gray TV Stand | No | 400 coins | | Better Igloos |
| Green Balloon (furniture) | No | 15 coins | None | Better Igloos |
| Green Bench | No | 500 coins | None | Better Igloos |
| Green Bookcase | No | 750 coins | None | Better Igloos |
| Green Couch | No | 500 coins | None | Better Igloos |
| Green Deck Chair | No | 400 coins | None | Better Igloos |
| Green Lamp | No | 100 coins | None | Better Igloos |
| Green Plastic Chair | No | 200 coins | None | Better Igloos |
| Green Plush Chair | No | 300 coins | None | Better Igloos |
| Green Screen | No | 550 coins | None | Better Igloos |
| Green Table | No | 300 coins | None | Better Igloos |
| Green Vase | No | 350 coins | No | Better Igloos |
| Grey Puffle Bean Bag | No | 450 coins | None | Better Igloos |
| Groovy Jukebox | No | 775 coins | None | Better Igloos |
| Guitar Amp | No | 600 coins | None | Better Igloos |
| Guitar Stand (ID 413) | No | 300 coins | None | Better Igloos |
| Guitar Stand (ID 871) | Yes | 325 coins | None | Better Igloos |
| Gumdrop Tree | No | 120 coins | None | Better Igloos |
| Hand Weights | No | 350 coins | None | Snow and Sports |
| Happy Jack-O-Lantern | No | 250 coins | None | Better Igloos |
| Harp | No | 840 coins | None | Better Igloos |
| Haunted House Entrance (furniture) | No | 150 coins | None | Better Igloos |
| Haunted House Wall | No | 100 coins | None | Better Igloos |
| Haunted Mansion Cut-Out | No | 850 coins | None | Better Igloos |
| Hay | No | 30 coins | None | Better Igloos |
| Hay Bale | No | 200 coins | None | Better Igloos |
| Hazard Barrel | No | 350 coins | | Better Igloos |
| Hedge Tree | No | 325 coins | None | Better Igloos |
| Hippopotamus | No | 400 coins | None | Better Igloos |
| Hockey Net | No | 360 coins | None | Snow and Sports |
| Holiday Fireplace | No | 500 coins | None | Better Igloos |
| Holiday Tree | No | 1,800 coins | None | Better Igloos |
| Hollow Tree | Yes | 500 coins | None | Better Igloos |
| Holly Jolly Tree | No | 300 coins | None | Better Igloos |
| Hot Drink Maker | No | 275 coins | None | Better Igloos |
| Hut Roof | Yes | 800 coins | None | Better Igloos |
| Hydrant | No | 150 coins | None | Better Igloos |
| Ice Age 3000 BCE | Yes | 150 coins | None | Better Igloos |
| Ice Candy Cane | No | Free | Christmas Party 2018 | Global Prizes |
| Ice Holiday Tree | No | Free, 700 coins | Christmas Party 2018 | Global Prizes, Better Igloos |
| Ice Sculpture Knight | No | 900 coins | None | Better Igloos |
| Ice Table | No | 350 coins | None | Better Igloos |
| Inflatable Chair | No | 275 coins | None | Better Igloos |
| Inflatable Dragon | No | 190 coins | None | Better Igloos, Rockhopper's Rare Items |
| Inflatable Lounge Chair | Yes | 50 coins | None | Better Igloos |
| Inflatable Sofa | Yes | 400 coins | None | Better Igloos |
| Inflatable Whale | No | 190 coins | None | Better Igloos |
| Inner Tube (furniture) | Yes | Free | Music Jam 2020 | Music Jam 2020 Interface, Better Igloos |
| Iron Chandelier | No | 600 coins | None | Better Igloos |
| Iron Gate | No | 650 coins | None | Better Igloos |
| Ironing Board | No | 600 coins | | Better Igloos |
| Java Bag | No | 120 coins | None | Better Igloos |
| Judge's Chair | Yes | 200 coins | None | Better Igloos |
| Judge's Platform | Yes | 100 coins | None | Better Igloos |
| Judge's Table | Yes | 300 coins | None | Better Igloos |
| Jukebox | No | 775 coins | None | Better Igloos |
| Jumbo Remote | No | 200 coins | | Better Igloos |
| Jumbo TV | No | 300 coins | | Better Igloos |
| Jungle Bloom | Yes | 175 coins | None | Better Igloos |
| Jungle Fern | Yes | 150 coins | None | Better Igloos |
| Jungle Flora | Yes | 150 coins | None | Better Igloos |
| Jutting Rock | No | 700 coins | | Better Igloos |
| Kitchen Sink | No | 380 coins | None | Better Igloos |
| Kiwi Seat | Yes | 400 coins | None | Better Igloos |
| Knightly Shrubbery | No | 550 coins | None | Better Igloos |
| Koi Pond | No | 450 coins | None | Pet Furniture Love Your Pet |
| Laboratory Desk | No | 700 coins | None | Better Igloos |
| Lamp | Yes | 125 coins | None | Better Igloos |
| Large Aquarium | Yes | 450 coins | None | Better Igloos |
| Large Box | No | 120 coins | April Fools' Party 2017, April Fools' Party 2019, April Fools' Party 2020 | Box Store Catalog |
| Large Cactus | No | 400 coins | None | Better Igloos |
| Large Christmas Tree | No | 700 coins | None | Better Igloos |
| Large House Plant | No | 200 coins | None | Better Igloos |
| Lava Pool | Yes | 550 coins | None | Better Igloos |
| Lava Puddle | Yes | 550 coins | None | Better Igloos |
| Lazy Bones | Yes | 150 coins | None | Better Igloos |
| Leafy Roof | Yes | 350 coins | None | Better Igloos |
| Leaning Tree | No | 250 coins | None | Better Igloos |
| Leather Canopy | Yes | 550 coins | None | Better Igloos |
| Lemon Cushion | No | 400 coins | None | Better Igloos |
| Lifeboat | No | 360 coins | None | Better Igloos, Rockhopper's Rare Items |
| Lifeguard Chair | Yes | 150 coins | None | Better Igloos |
| Lit Stage | Yes | 150 coins | None | Better Igloos |
| Lockers | Yes | 550 coins | None | Better Igloos |
| Log Bench | No | 500 coins | None | Better Igloos |
| Log Cabin (furniture) | No | 300 coins | None | Better Igloos |
| Log Chair | No | 200 coins | None | Better Igloos |
| Log Drawers | No | 250 coins | None | Better Igloos |
| Log Stump | No | 50 coins | None | Better Igloos |
| Log Table | Yes | 200 coins | None | Better Igloos |
| Log Wall | No | 100 coins | | Better Igloos |
| Long Security Laser | No | 300 coins | None | Better Igloos |
| Lounging Deck Chair | Yes | 350 coins | None | Better Igloos |
| Magical Fairy Plant | No | 150 coins | None | Better Igloos |
| Maiden Shrubbery | No | 550 coins | None | Better Igloos |
| Mailbox | No | 200 coins | None | Better Igloos |
| Make and Bake Kitchen | No | Free | Holiday Party 2019 | Better Igloos |
| Marshmallow | No | 20 coins | None | Better Igloos |
| Medic Tent | No | 300 coins | | Better Igloos |
| Medium Box | No | 100 coins | April Fools' Party 2017, April Fools' Party 2019, April Fools' Party 2020 | Box Store Catalog |
| Mermaid Cutout | No | 100 coins | None | Better Igloos |
| Mermaid Vanity | No | 735 coins | None | Better Igloos |
| Merman Cutout | No | 100 coins | None | Better Igloos |
| Mexican Vase | No | 320 coins | None | Better Igloos |
| Mic | Yes | 50 coins | None | Better Igloos |
| Microphone (furniture) | No | 200 coins | None | Better Igloos |
| Mini Ghost | No | 50 coins | None | Better Igloos |
| Mint Chip Chair | No | 450 coins | None | Better Igloos |
| Modern Art | No | 550 coins | None | Better Igloos |
| Modern Chair | No | 700 coins | None | Better Igloos |
| Modern Couch | No | 850 coins | None | Better Igloos |
| Mop & Bucket | Yes | 50 coins | None | Better Igloos |
| Mossy Log | Yes | 300 Coins | None | Better Igloos |
| Motorbike | Yes | 200 coins | None | Better Igloos |
| Multi-Ball | Yes | 50 coins | None | Better Igloos |
| Music Stand | No | 250 coins | None | Better Igloos |
| Musician's Chair | No | 50 coins | None | Better Igloos |
| Mysterious Mist | No | 50 coins | None | Better Igloos |
| Neapolitan Lamp | No | 150 coins | None | Better Igloos |
| Newspaper Stand | No | 400 coins | | Better Igloos |
| Ninja Cauldron | No | 150 coins | None | Better Igloos |
| Ninja Gate | No | 700 coins | None | Better Igloos |
| Noodle Stand | No | 300 coins | None | Better Igloos |
| Nutcracker | No | 950 coins | None | Better Igloos |
| O'berry Bush | No | 50 coins | None | Better Igloos |
| Obsidian Throne | No | 850 coins | None | Better Igloos |
| Old Penguin Monument | No | 600 coins | None | Better Igloos |
| Orange Balloon (furniture) | No | 15 coins | None | Better Igloos |
| Orange Coaster Cart | No | 100 coins | None | Better Igloos |
| Orange Inflatable Chair | No | 275 coins | None | Better Igloos |
| Orange Inflatable Sofa | No | 400 coins | None | Better Igloos |
| Orange Puffle Bean Bag | No | 450 coins | None | Better Igloos |
| Orange Scarf Snowman | No | 300 coins | None | Better Igloos |
| Palm Tree | No | 450 coins | None | Better Igloos |
| Pantry | Yes | 410 coins | None | Better Igloos |
| Paper Screen | No | 475 coins | None | Better Igloos |
| Party Fountain | No | 450 coins | None | Better Igloos |
| Party Platter | Yes | 180 coins | None | Better Igloos |
| Pastel Bench | Yes | 480 coins | None | Better Igloos |
| Pastel Bookcase | Yes | 450 coins | None | Better Igloos |
| Pastel Deck Chair | Yes | 350 coins | None | Better Igloos |
| Pastel Drawers | Yes | 250 coins | None | Better Igloos |
| Pastel Fence | Yes | 100 coins | None | Better Igloos |
| Paw Print | Yes | 50 coins | None | Better Igloos |
| Penguin Gnome | No | 220 coins | None | Better Igloos |
| Penguin Ice Sculpture | No | 850 coins | None | Better Igloos |
| Penguin Mannequin | No | 275 coins | None | Better Igloos |
| Perched Puffle Statue | No | 275 coins | None | Better Igloos |
| Piano | No | 900 coins | None | Better Igloos |
| Piano Bench | No | 250 coins | None | Better Igloos |
| Picket Fence | No | 100 coins | None | Better Igloos |
| Picnic Table | No | 800 coins | None | Better Igloos |
| Pinata | No | 300 coins | None | Better Igloos |
| Pineapple Table | No | Free | Island Adventure Party: Festival of Fruit | Global Prizes |
| Pink Balloon | No | 15 coins | None | Better Igloos |
| Pink Beanbag Chair | No | 350 coins | None | Better Igloos |
| Pink Chair | No | 200 coins | None | Better Igloos |
| Pink Dresser | No | 350 coins | None | Better Igloos |
| Pink Flamingo | No | 100 coins | None | Rockhopper's Rare Items, Better Igloos |
| Pink Holiday Tree | No | 1,800 coins | None | Better Igloos |
| Pink Lamp | Yes | 75 coins | None | Better Igloos |
| Pink Plastic Castle | No | 800 coins | None | Better Igloos |
| Pink Puffle Bean Bag | No | 450 coins | None | Better Igloos |
| Pink Sofa | No | 500 coins | None | Better Igloos |
| Pink Table | Yes | 300 coins | None | Better Igloos |
| Pipe Organ | No | 600 coins | None | Better Igloos |
| Pirate Ship (furniture) | No | 525 coins | None | Better Igloos |
| Pitcher's Mound | No | 175 coins | None | Snow and Sports |
| Pizza Oven | No | 850 coins | None | Better Igloos |
| Plantus Fantasticus | No | 280 coins | None | Rockhopper's Rare Items |
| Plasma Ball | No | 550 coins | None | Better Igloos |
| Plastic Deck Chair | No | 400 coins | None | Better Igloos |
| Plush Gray Chair | No | 560 coins | None | Better Igloos |
| Poodle Plant | No | 430 coins | None | Better Igloos |
| Popcorn Machine | No | 1000 coins | None | Better Igloos |
| Portal Box | No | 200 coins | April Fools' Party 2017, April Fools' Party 2019, April Fools' Party 2020 | Better Igloos, Box Store Catalog |
| Porthole | No | 160 coins | None | Rockhopper's Rare Items |
| Potted Palm | No | 280 coins | None | Better Igloos |
| Potted Tree | No | 250 coins | None | Better Igloos |
| Prehistoric Gate | Yes | 100 coins | None | Better Igloos |
| Prehistoric Wall | Yes | 75 coins | None | Better Igloos |
| Presents (ID 140) | No | 400 coins | None | Better Igloos |
| Presents (ID 656) | No | 170 coins | None | Better Igloos |
| Princess Armoire | No | 700 coins | None | Better Igloos |
| Princess Throne | No | 500 coins | None | Better Igloos |
| Princess Vanity | No | 600 coins | None | Better Igloos |
| Puffle Bean Bag | No | 350 coins | None | Better Igloos |
| Puffle Guard | No | 150 coins | None | Better Igloos |
| Puffle Jack-O-Lantern | No | 250 coins | None | Better Igloos |
| Puffle Stage | Yes | 300 coins | None | Better Igloos |
| Puffle Tubes | No | 100 coins | None | Better Igloos |
| Purple Balloon | No | 15 coins | None | Better Igloos |
| Purple Puffle Bean Bag | No | 450 coins | None | Better Igloos |
| Railroad Crossing Sign | No | 200 coins | None | Better Igloos |
| Rare Flower Pot | Yes | 300 coins | None | Better Igloos |
| Recycle Bin | No | 50 coins | None | Better Igloos |
| Red Balloon | No | 15 coins | None | Better Igloos |
| Red Beanbag Chair | No | 350 coins | None | Better Igloos |
| Red Bookcase | No | 450 coins | None | Better Igloos |
| Red Coffee Table | No | 300 coins | None | Better Igloos |
| Red Couch | No | 500 coins | None | Better Igloos |
| Red Hydra Head | No | Free | Battle of Doom | EPF Rooftop |
| Red Lava Lamp | No | 450 coins | None | Better Igloos |
| Red Plush Chair | No | 300 coins | None | Better Igloos |
| Red Puffle Bean Bag | No | 450 coins | None | Better Igloos |
| Regal Chair (ID 376) | No | 500 coins | None | Better Igloos |
| Regal Chair (ID 651) | No | 350 coins | None | Better Igloos |
| Regal Table | No | 400 coins | None | Better Igloos |
| Retro Jukebox | Yes | 150 coins | None | Better Igloos |
| Rice Paper Wall Screen | No | 500 coins | None | Martial Artworks |
| Ring O' Fire | No | 245 coins | None | Better Igloos |
| Rock Out Amp | Yes | 100 coins | None | Better Igloos |
| Rope Climbing Wall | No | 200 coins | | Better Igloos |
| Rosewood Chair | No | 150 coins | None | Better Igloos |
| Rosewood Dinner Table | No | 700 coins | None | Better Igloos |
| Royal Throne (ID 343) | No | 750 coins | None | Better Igloos |
| Royal Throne (ID 849) | No | 500 coins | None | Better Igloos |
| Rugged Rock | No | 700 coins | | Better Igloos |
| Sad Jack-O-Lantern | No | 250 coins | None | Better Igloos |
| Safe | No | 450 coins | | Better Igloos |
| Sand Castle Arch | Yes | 320 coins | None | Better Igloos |
| Sand Castle Wall | Yes | 325 coins | None | Better Igloos |
| Santa Chair | No | 15 coins | None | Better Igloos |
| Santa Hat Snowman | No | 300 coins | None | Better Igloos |
| Scoop Chair | No | 650 coins | None | Better Igloos |
| Scorn Statue | No | 600 coins | None | Better Igloos |
| Sea Stones | No | 200 coins | None | Better Igloos |
| Sea Weed | No | 265 coins | None | Better Igloos |
| Searchlight | No | 250 coins | None | Better Igloos |
| Seismograph (furniture) | No | 450 coins | None | Better Igloos |
| Sewing Table | No | 450 coins | None | Better Igloos |
| Shell Chair | No | 550 coins | None | Better Igloos |
| Shiny Red Fridge | Yes | 700 coins | None | Better Igloos |
| Shiny Red Stove | Yes | 650 coins | None | Better Igloos |
| Shoe Rack | Yes | 120 coins | None | Better Igloos |
| Short Mushrooms | No | 250 coins | None | Better Igloos |
| Short Security Laser | No | 200 coins | None | Better Igloos |
| Short Spotlight | Yes | 200 coins | None | Better Igloos |
| Silly Jack-O-Lantern | No | 250 coins | None | Better Igloos |
| Silver Holiday Tree | No | 1,800 coins | None | Better Igloos |
| Single Flare | Yes | 150 coins | None | Better Igloos |
| Six String Tune Table | Yes | 150 coins | None | Better Igloos |
| Slab Sofa | No | Free | Prehistoric Party | Map |
| Sled | No | 350 coins | | Better Igloos |
| Slimy Tentacles | No | 200 coins | None | Better Igloos |
| Sloped Wall | No | 120 coins | None | Better Igloos |
| Small Box | No | 75 coins | April Fools' Party 2017, April Fools' Party 2019, April Fools' Party 2020 | Desert Dimension |
| Small Cactus | No | 200 coins | None | Better Igloos |
| Small Christmas Tree | No | 400 coins | None | Better Igloos |
| Small House Plant | No | 200 coins | None | Better Igloos |
| Small Ice Christmas Tree | No | Free | Christmas Party 2018 | Global Prizes |
| Small Rock | No | 120 coins | None | Better Igloos |
| Smoothie Maker | Yes | 350 coins | None | Better Igloos |
| Smoothie Stand | No | Free | None | Better Igloos |
| Snack Stand | No | 500 tickets | The Fair 2019 | Prize Booth |
| Snake Grass | No | 140 Coins | None | Better Igloos |
| Snow Arch | No | 250 coins | None | Better Igloos |
| Snow Chair | No | 150 coins | None | Better Igloos |
| Snow Clump | No | 40 coins | None | Better Igloos |
| Snow Couch | No | 300 coins | None | Better Igloos |
| Snow Deck Chair | No | 400 coins | None | Better Igloos |
| Snow Fortress Wall | No | 250 coins | None | Better Igloos |
| Snow Tower | No | 220 coins | None | Better Igloos |
| Snow Wall | No | 350 coins | None | Better Igloos |
| Snowman | No | 405 coins | None | Better Igloos |
| Snowy Tree | No | 280 coins | None | Better Igloos |
| Soccer Bean Bag | Yes | 75 coins | None | Better Igloos |
| Soccer Goal | Yes | 150 coins | None | Better Igloos |
| Soccer Net | No | 250 coins | None | Snow and Sports |
| Sound Station | Yes | 600 coins | None | Better Igloos |
| Sour Apple Chair | No | 300 coins | Island Adventure Party: Festival of Fruit | Adventure Catalog |
| Space Age Lights | Yes | 100 coins | None | Better Igloos |
| Speaker | Yes | 150 coins | None | Better Igloos |
| Spikey Plant | No | 230 coins | None | Better Igloos |
| Spiral Coffee Tree | No | 400 coins | None | Better Igloos |
| Spiral Lollipop | No | 150 coins | None | Better Igloos |
| Spooky Penguin Statue | No | 550 coins | None | Better Igloos |
| Spooky Tree | No | 200 coins | None | Better Igloos |
| Sprouting Spectaculous | No | 540 coins | None | Rockhopper's Rare Items |
| Spy Car | No | 900 coins | | Better Igloos |
| Stacking Washer and Dryer | No | 1000 coins | None | Better Igloos |
| Stadium Bleachers | Yes | 200 coins | None | Better Igloos |
| Stage Curtain | Yes | 100 coins | None | Better Igloos |
| Stainless Steel Fridge | No | 750 coins | None | Better Igloos |
| Stainless Steel Stove | No | 700 coins | None | Better Igloos |
| Station Bench | No | 75 coins | None | Better Igloos |
| Steering Wheel | No | 300 coins | None | Rockhopper's Rare Items |
| Stereo | No | 650 coins | None | Better Igloos |
| Stone Arch Ruins | No | 450 coins | None | Better Igloos |
| Stone Chair | No | 350 coins | None | Better Igloos |
| Stone Column Ruins | No | 350 coins | None | Better Igloos |